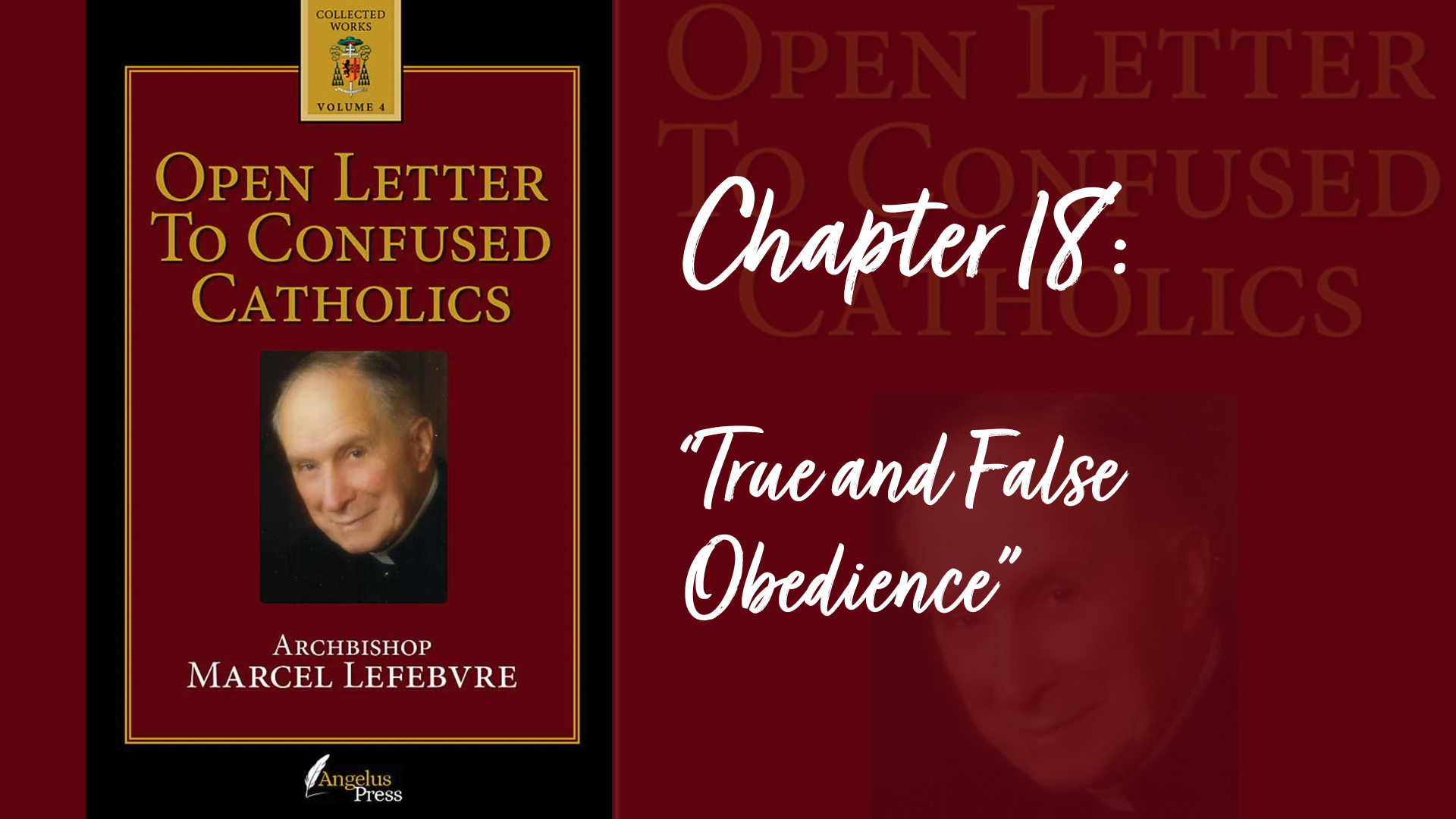 "True and False Obedience"
Indiscipline is everywhere in the Church. Committees of priests send demands to their bishops, bishops disregard pontifical exhortations, even the recommendations and decisions of the Council are not respected and yet one never hears uttered the word "disobedience," except as applied to Catholics who wish to remain faithful to Tradition and just simply keep the Faith.
Obedience is a serious matter; to remain united to the Church's Magisterium and particularly to the Supreme Pontiff is one of the conditions of salvation. We are deeply aware of this and nobody is more attached to the present reigning successor of Peter, or has been more attached to his predecessors, than we are. I am speaking here of myself and of the many faithful driven out of the churches, and also of the priests who are obliged to celebrate Mass in barns as in the French Revolution, and to organize alternative catechism classes in town and country.
We are attached to the Pope for as long as he echoes the apostolic traditions and the teachings of all his predecessors. It is the very definition of the successor of Peter that he is the keeper of this deposit. Pius IX teaches us in Pastor Aeternus: "The Holy Ghost has not in fact been promised to the successors of Peter to permit them to proclaim new doctrine according to His revelations, but to keep strictly and to expound faithfully, with His help, the revelations transmitted by the Apostles, in other words the Deposit of Faith."
The authority delegated by Our Lord to the Pope, the bishops and the priesthood in general is for the service of faith. To make use of law, institutions and authority to annihilate the Catholic Faith and no longer to transmit life, is to practice spiritual abortion or contraception.
Read the full book: https://angeluspress.org/products/open-letter-to-confused-catholics