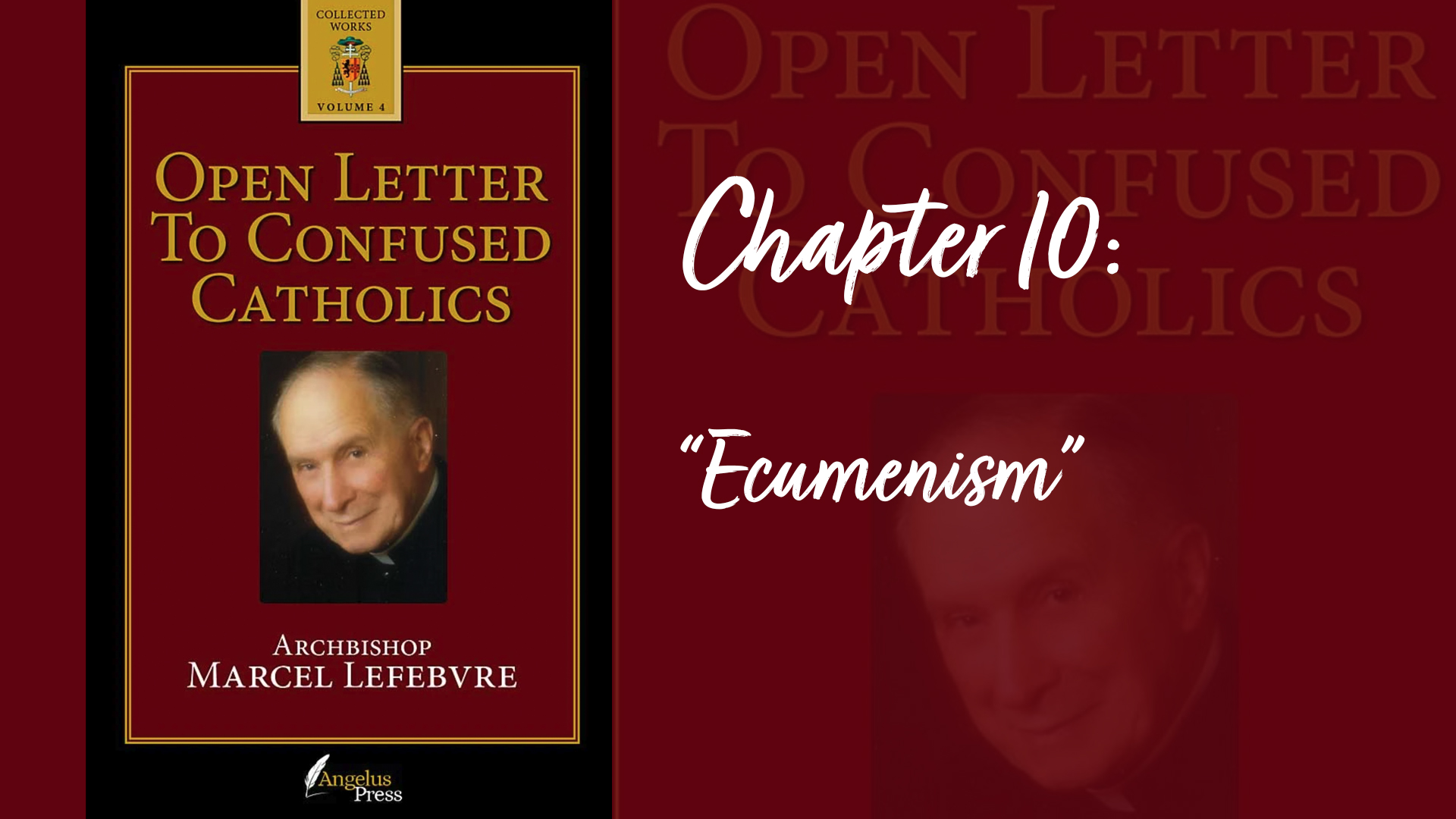 "Ecumenism"
In this confusion of ideas (in which some Catholics now seem to be quite at ease), there is a tendency especially dangerous to the Faith, the more so because it masquerades as charity. The word which appeared in 1927 during a congress held at Lausanne, Switzerland, would have put Catholics on their guard if they had consulted their dictionaries. "Ecumenism: a movement toward reunion of all Christian churches in a single church." Now it is clear that we cannot combine contradictory principles. We cannot unite truth and error so as to form one thing, except by adopting the error and rejecting all or part of the truth. Ecumenism is self-condemnatory.
The expression has become so fashionable since the last Council that it has slipped into everyday speech. We speak of universal ecumenism, of exploratory ecumenism and whatever else, to express a taste or a preference for diversity and eclecticism.
In religious language ecumenism has recently been extended to non-Christian religions and translated straightway into action. A newspaper in western France gives us a perfect example of the way this evolutionary process works. In a small parish near Cherbourg, the Catholic population showed concern for the welfare of the Muslim workers who had arrived to work on a building site. For this charitable action they can only be praised. In the next stage, however, the Muslims asked for a place to celebrate the fast of Ramadan, and the Christians offered them the basement of their church. Then a Koranic school opened. After a couple of years the Christians invited the Muslims to celebrate Christmas with them "around a common prayer made up of extracts from the Koran and verses from the Gospels." Misplaced charity had led these Christians to come to terms with error.
Read the full book: https://angeluspress.org/products/open-letter-to-confused-catholics