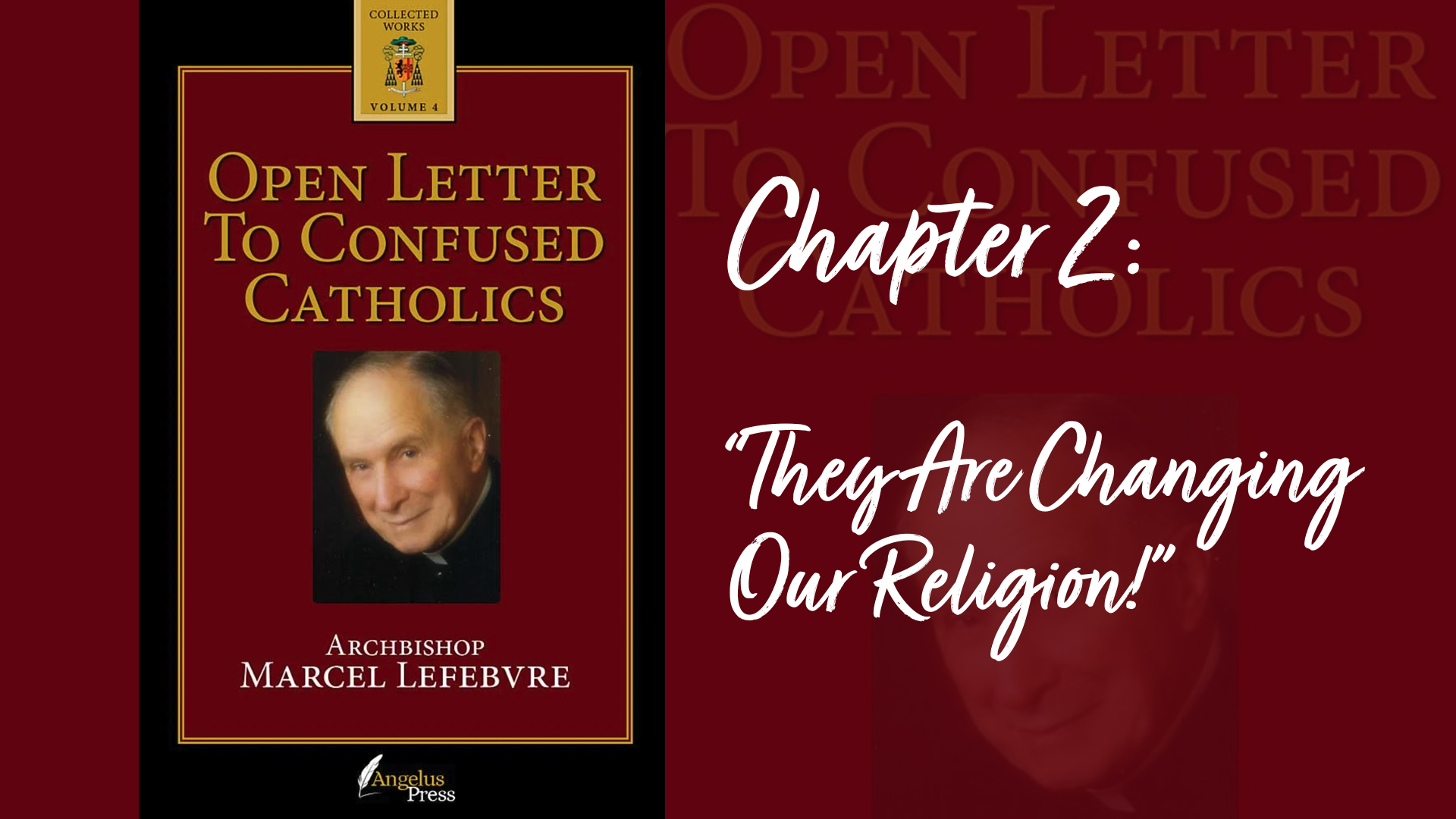 "They are Changing Our Religion!"
Firstly, I must dispel a misunderstanding so as not to have to return to it. I am not the head of a movement, even less the head of a particular church. I am not, as they never stop writing, "the leader of the traditionalists." They have come to describe certain persons as "Lefebvrists," as though it were a case of a party or a school. This is an abuse of language.
I have no personal doctrine in the matter of religion. All my life I have held to what I was taught at the French Seminary in Rome, namely, Catholic doctrine according to the interpretation given it by the teaching authority of the Church from century to century, since the death of the last Apostle which marked the end of Revelation.
Read the full book: https://angeluspress.org/products/open-letter-to-confused-catholics